BESPOKE TAILORING
Formally Suited offers a unique made-to-measure service, by tailoring suits to your exact requirements and inventive attention to detail to ensure individuality to each garment.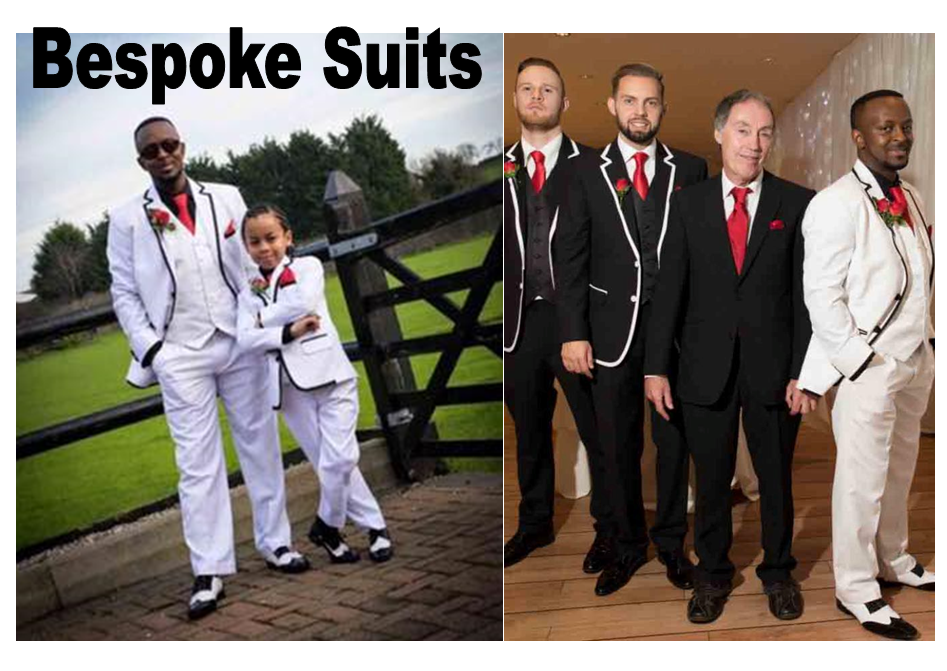 Lapel Style
Whether you choose a Notch, Peak or a rounded edge Shawl lapel for your suit. You can include coloured stitching and even determine the width of your jackets lapel to complement your body shape.
Decorative Button Hole Stitching & Personalisation
Choose from an array of pocket styles and the number of buttons. From straight to slanted, include a ticket pocket or opt for jetted pockets which is traditionally found on a Tuxedo. It's the finishing touches like these that truly makes each garment individual.
Fabrics and Linings
From Super 100's to 140's, block colours, checks & pinstripes, through to Herringbone, Linen, Tweed & Velvets. Our reliable supplier chain has been developed over several years to source & obtain the finest quality fabrics for our customers personalisation.
Contact our Customer Services Team to arrange an appointment.